Book Your Next Private Luncheon With Us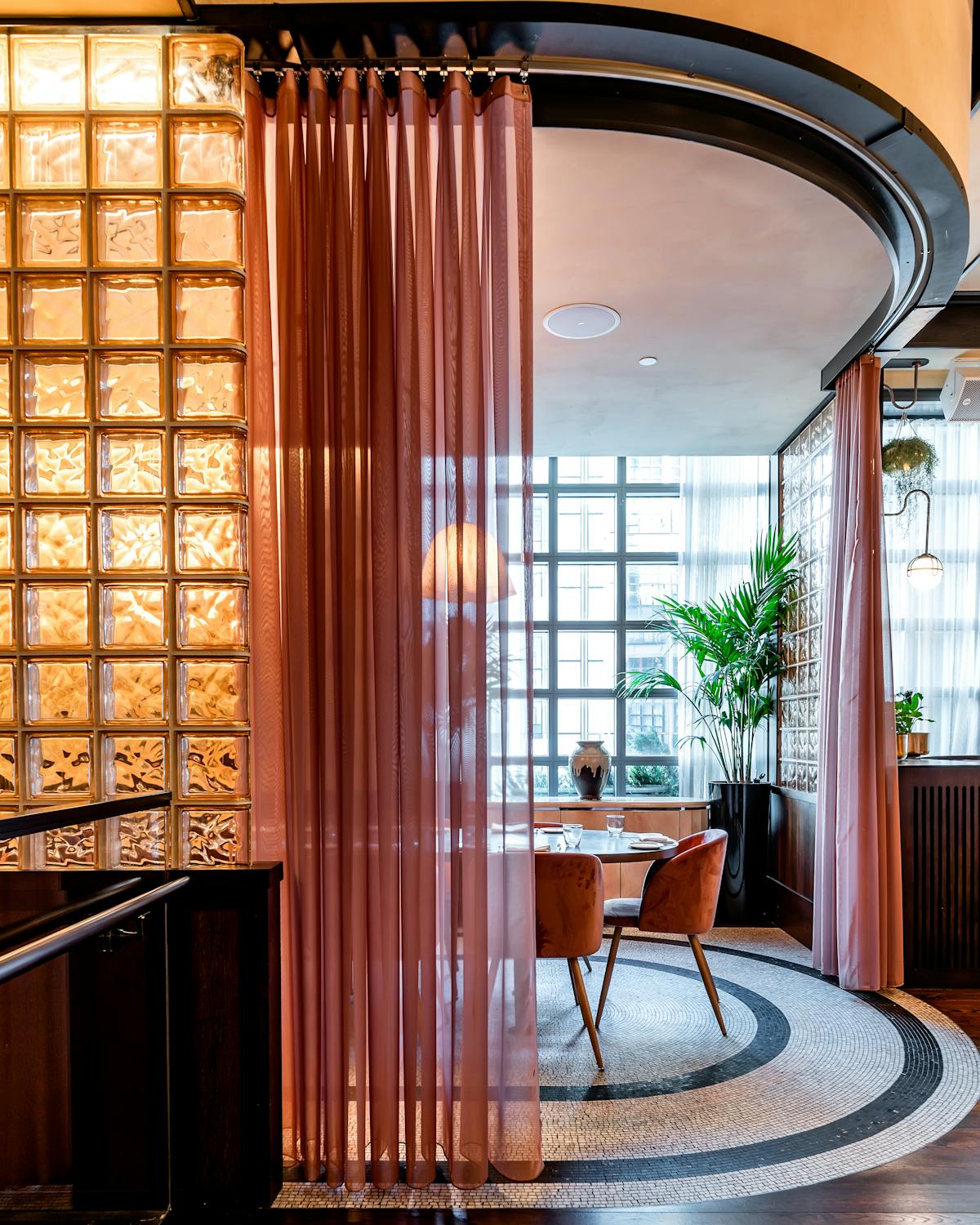 Elevate the way you host a private luncheon with Rochambeau! At Rochambeau, we offer private dining rooms for large and small groups. These formal areas are great for seated and standing events. Whether you wish to enjoy a cocktail hour, a seated luncheon, or a professional business meeting, Rochambeau has the appropriate dining room for your needs.
Private Brunch Luncheon
At Rochambeau, you can enjoy various preset menus for your private brunch luncheon or customize them to best suit your guests. Our preset 3-course brunch menus allow your guests to enjoy table shares such as seasonal fruit, assorted pastries, and yogurt parfaits. Main courses of poached eggs benedicts, grilled chicken paillard, brioche french toast, and Croque Monsieur. This brunch menu includes coffee and tea service and is finished with a chocolate torte for dessert.
If you envision your guests roaming around our private rooms and socializing, a brunch buffet may be ideal. Following the table shares of the 3-course brunch, our buffet mains include eggs, duck confit hash, brioche french toast, roasted potatoes, seasonal vegetables, applewood smoked bacon, caesar salad, and salmon provencal. This menu is full of classic brunch favorites that will suit your guests.
Private Dining Accommodations
At Rochambeau, you can enjoy a gorgeous layout of two floors of exceptional bars, dining rooms, a café, an outdoor patio, and a multi-functional private dining room that offers magnificent
views overlooking Boylston street. Our event managers are prepared to begin planning your private event with us, but let's review our private dining rooms.
The Bordeaux Room
To accommodate larger groups, the Bordeaux Suite holds 70 seated guests or 100 guests for cocktail events. In this suite, you can enjoy gorgeous views through floor-to-ceiling windows that overlook Boylston Street. This exclusive space is a blank slate for those looking to customize it for each event, and it also can be divided into two sections for increased privacy.
The Rosé Table
For more intimate private events, Rochambeau offers the Rosé Table, which has a capacity for 12 guests. This semi-private table is tucked into a more formal corner where privacy can be held between guests. Located on the second floor, it offers one long table and is perfect for business meetings and small celebratory moments!
Host Your Private Event in Back Bay
Rochambeau in Back Bay offers an exceptional layout containing two levels and two multifunctional private dining rooms. Whether you book a corporate event, wedding, cocktail reception, or anything in between, Rochambeau is the ideal location to host! You can get started by calling (617) 247-0400 or filling out a contact form on our website today. We look forward to hearing from you!