Daily Boozy Brunch in Back Bay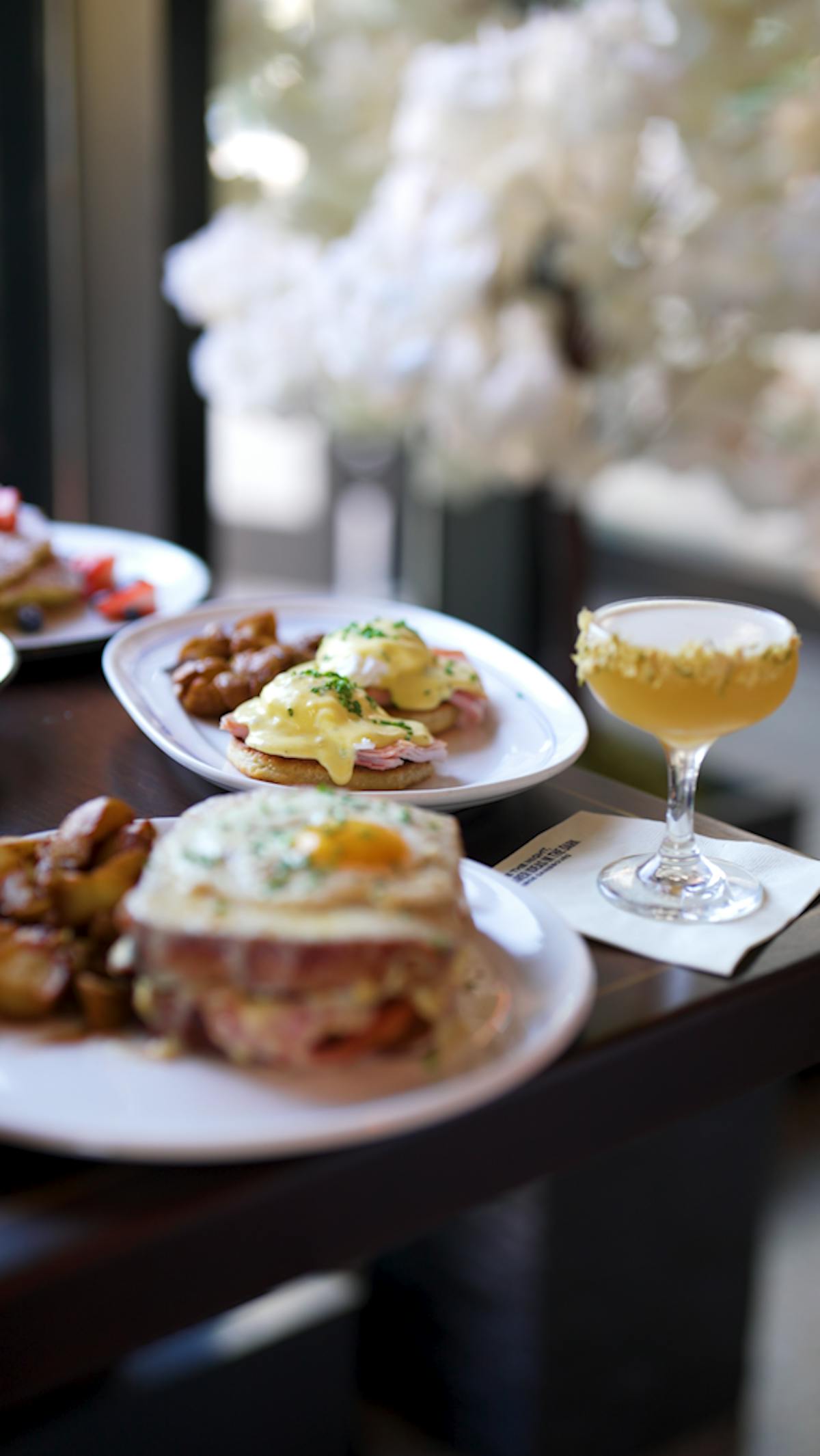 Starting October 18th, you can enjoy your favorite Rochambeau brunch dishes daily! Rochambeau is an excellent spot for brunch for several reasons. Firstly, the restaurant offers a unique and diverse menu with various options to suit all tastes. Secondly, the restaurant's ambiance is relaxed and welcoming, making it the perfect place to unwind and catch up with friends or family over a delicious brunch. Additionally, the restaurant's location is convenient and easily accessible, making it a great choice for those looking for a great brunch spot in the area. If you are looking for the best boozy brunch in Boston, offered every day from 10am-3pm, look no further than Rochambeau in Back Bay!
Brunching Every Day in Back Bay
With brunch offered every day at Rochambeau from 10am-3pm, you can indulge in your favorite French fare, from sweet and savory delights to hearty protein-packed dishes. To learn more about Rochambeau's brunch menus during the week and on the weekends, continue reading below!
Monday-Friday Brunch Highlights
If you're looking for a mid-morning pick-me-up or a leisurely brunch, Rochambeau's weekday brunches are not to be missed. Whether you're in the mood for something sweet or savory, this French-inspired restaurant has you covered. So, let's dive into the highlights of their weekday brunch menu! For brunch, some of the starting dishes that you should definitely try are the freshly toasted baguette and French onion soup gratinée. As for the highly recommended egg dishes, the French omelet with bacon, sausage, and veggies is served with brunch potatoes and fine herbs. Another great option is the Croque Monsieur, made with buttered brioche, French ham, bechamel, gruyére, and pomme frites. You can also elevate your brunch with Rochambeau's signature boozy cocktails!
Saturday & Sunday Brunch Highlights
Are you looking for a perfect spot to have brunch on weekends in Back Bay? Look no further as we highlight the best boozy brunch at Rochambeau on Saturdays and Sundays. From savory dishes to sweet treats, we've got you covered with the perfect places to satisfy your taste buds. Suppose you're looking for some must-try brunch dishes at Rochambeau. In that case, you should definitely check out their smoked salmon avocado toast with everything cream cheese, pickled red onion, grilled sourdough, breakfast tarte flambee, which is scrambled eggs, bacon lardons, tomato béarnaise, lemon ricotta pancakes made with market berries, citrus créme, maple syrup, and french toast with Nutella cream feuilleton, banana, aged rum anglaise. These dishes are worth a try and will leave you wanting more. Don't forget to pair your brunch with Rochambeau's signature boozy cocktails!
Boston's Best Boozy Brunch
Rochambeau, a popular brunch spot, is known for its signature boozy cocktails that are perfect for a lazy Sunday morning or any day of the week! Let's take a look at some of their most popular concoctions.
First up is the classic Mimosa. Rochambeau's version features J. Laurens 'Blanquette de Limoux,' mixed with orange juice to create a refreshing, bubbly cocktail that goes perfectly with any brunch dish.
The Bloody Mary is a great choice if you're looking for something more savory. Made with Sobieski vodka and a spicy bloody mix, this cocktail will wake you up and prepare you for the day ahead.
The Poire et Sol is a must-try for those who prefer a fruity and sweet cocktail. This cocktail features St. George spiced pear, Broadbent 'Rainwater Madiera,' lemon, orange juice, and sparkling wine. The combination of flavors creates a delicious and unique drink that will impress.
Another popular option is the Deux Rosé, made with Lillet Rosé and sparkling rosé. This cocktail is light and refreshing, perfect for sipping on a warm summer day.
If you're feeling adventurous, give the French Exit a try. This cocktail has Citadelle gin, Cointreau, Lillet Blanc, Pernod, guava, and lemon. It's a complex and flavorful drink that will impress even the most discerning cocktail connoisseur.
Finally, Le Posh is a great choice for those who love a bit of a kick in their cocktails. This drink features Bonampak pox, Licor 43, Mahina coconut, espresso, saline, and chocolate & ango bitters. It's a bold and flavorful cocktail that is sure to leave a lasting impression.
Book Your Brunch at Rochambeau
If you're looking for a delicious and unforgettable brunch experience, book your reservation at Rochambeau. With a brunch menu full of mouth-watering options and a charming atmosphere, this is the perfect spot to enjoy brunch with friends, family, and colleagues. Don't wait, make your reservation today by calling (617)247-0400 and treat yourself to an unforgettable brunch at Rochambeau.