Enjoy Date Night at Rochambeau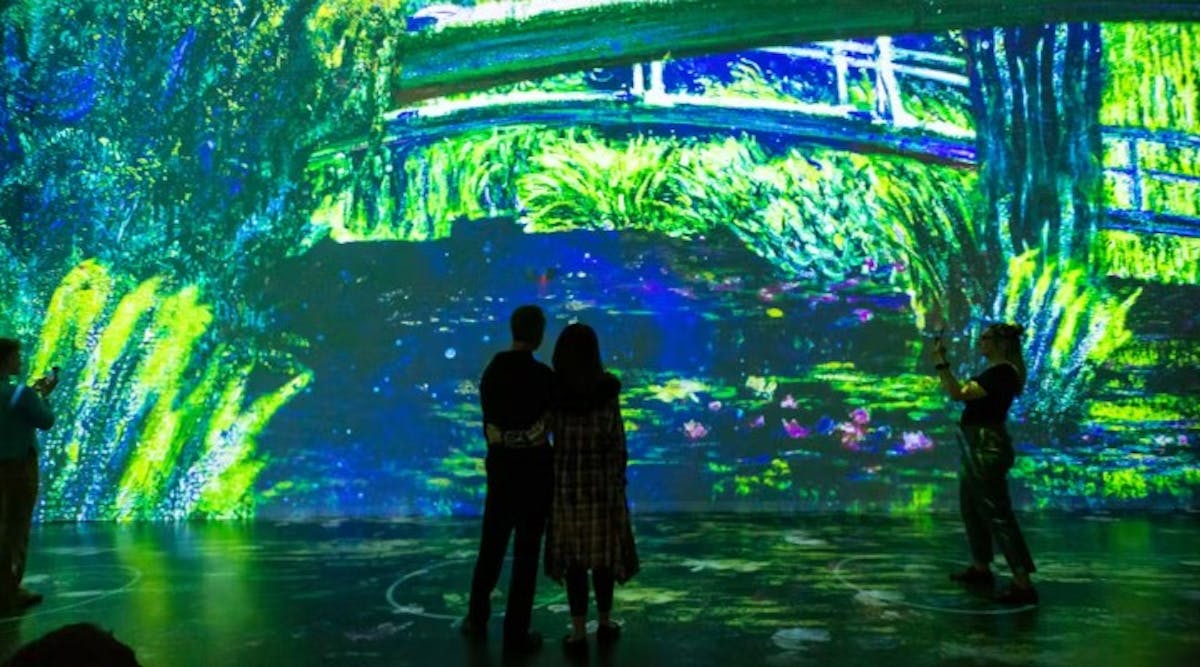 It's Romance Night at Rochambeau on Wednesdays! With ROCHAMBEAU15, you'll receive a 15% discount on the Immersive Monet Exhibit at the Castle when you book a Three-Course Dinner for Two for $90.
Immersive Monet & The Impressionists
Immersive Monet & The Impressionists will take you by surprise! In the 19th century, the Impressionists revolutionized the art world. Using expressive brushstrokes to capture sunlight's ever-elusive effects, they captured both nature's timeless beauty and the transient nature of beauty. Step inside living paintings at Immersive Monet & The Impressionists to see Monet's celebrated water lilies, Degas's graceful dancers, and more!
Rochambeau Makes For A Great Date Night
Located in the heart of the Back Bay, Rochambeau is a French restaurant offering intimate fare and a romantic atmosphere. Our menu ranges from delicious cocktails to desserts, so no matter what time of day or occasion you're celebrating, you can find something on the menu worth indulging over. Bring your loved one here for a fantastic date night!
Contact Our Team at Rochambeau Today
For more information on how you can reserve your date night here at Rochambeau, please get in touch with our team today by calling 617.247.0400. We want to ensure that your date night is fantastic, so please feel free to ask us any questions. We look forward to hearing from you!