Enjoy Private Dining on Our Patio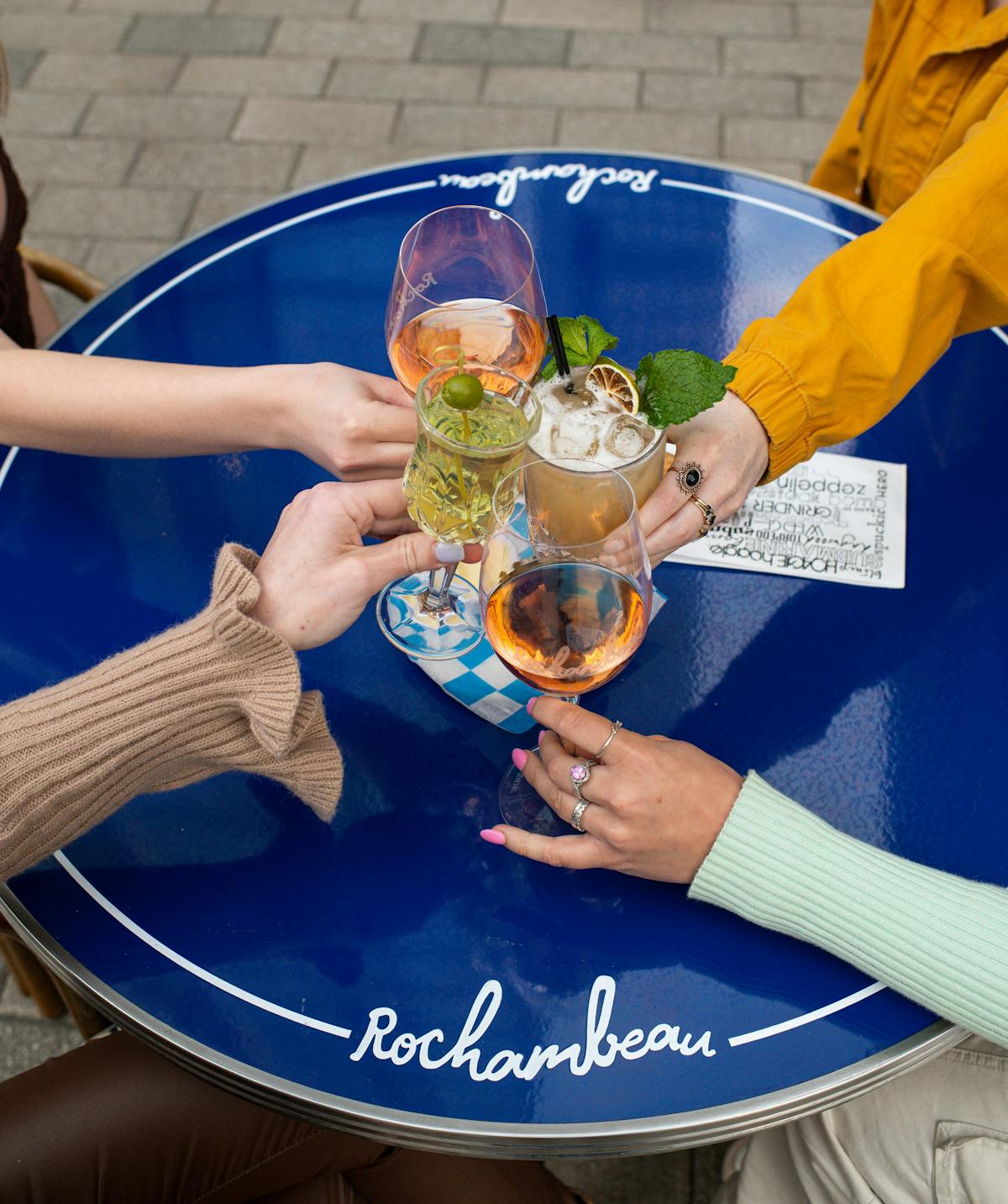 Rochambeau has a spacious and lively outdoor area in the heart of Back Bay. Whether you're marking a special occasion, organizing a business function, or just looking for a cozy gathering, our private dining on the patio provides an atmosphere that will make a lasting impression. The patio can accommodate up to 65 guests for seated events and up to 80 for cocktail parties, making it perfect for your next occasion.
The Allure of Rochambeau's Patio
Enter a realm where the joy of life flourishes, and every second is a cause for celebration. Rochambeau's terrace is a secret treasure that radiates allure, elegance, and a distinctly French style. Enveloped by verdant foliage and embellished with refined illumination, the terrace establishes a magical ambiance that prepares for a remarkable dining encounter.
Intimate Gatherings and Special Occasions
Imagine hosting an intimate dinner party under the stars, surrounded by the gentle sounds of laughter and clinking glasses. Rochambeau's patio provides the perfect backdrop for a romantic date night, anniversary celebration, or engagement party. With comfortable seating for up to 65 guests, you can create cherished memories in a setting as remarkable as the occasion.
Corporate Events and Networking
Are you looking for a unique venue to impress clients or colleagues? Rochambeau's patio offers a refreshing change of scenery for corporate events and networking functions. Whether you're hosting a business lunch, a team-building activity, or an after-work mixer, our patio provides a relaxed yet sophisticated ambiance that encourages conversation and fosters connections. With the capacity to accommodate up to 80 guests for cocktails, you'll have ample space to mingle and engage in meaningful interactions.
Exquisite Cuisine and Impeccable Service
At Rochambeau, exceptional dining experiences begin with outstanding cuisine. Our skilled chefs have created a menu that takes inspiration from bold and lively flavors of French cuisine with a modern touch. Every dish is a masterpiece, from mouth-watering starters and delicious entrees to tempting desserts. Our team of professionals is dedicated to delivering exceptional service, ensuring your private dining experience is seamless and unforgettable.
Booking Your Private Dining Experience
Booking your private event on Rochambeau's patio is straightforward and effortless. Simply visit our website to access detailed information about our private events and to submit an inquiry. Our experienced event planning team will work closely with you to understand your needs, customize the menu, and perfectly coordinate every detail.
Contact Rochambeau for More Information
Experience the joie de vivre at Rochambeau's patio and let yourself escape into its charming ambiance. Our patio can hold up to 65 guests for seated dining or 80 for cocktails and offers an exquisite menu for your private dining experience. Whether you're celebrating a special occasion or hosting a corporate event, Rochambeau's patio guarantees an unforgettable time filled with laughter, joy, and delicious culinary delights. Reserve your private event today, and let us create cherished memories that will last a lifetime.