French Lesson Fridays in Boston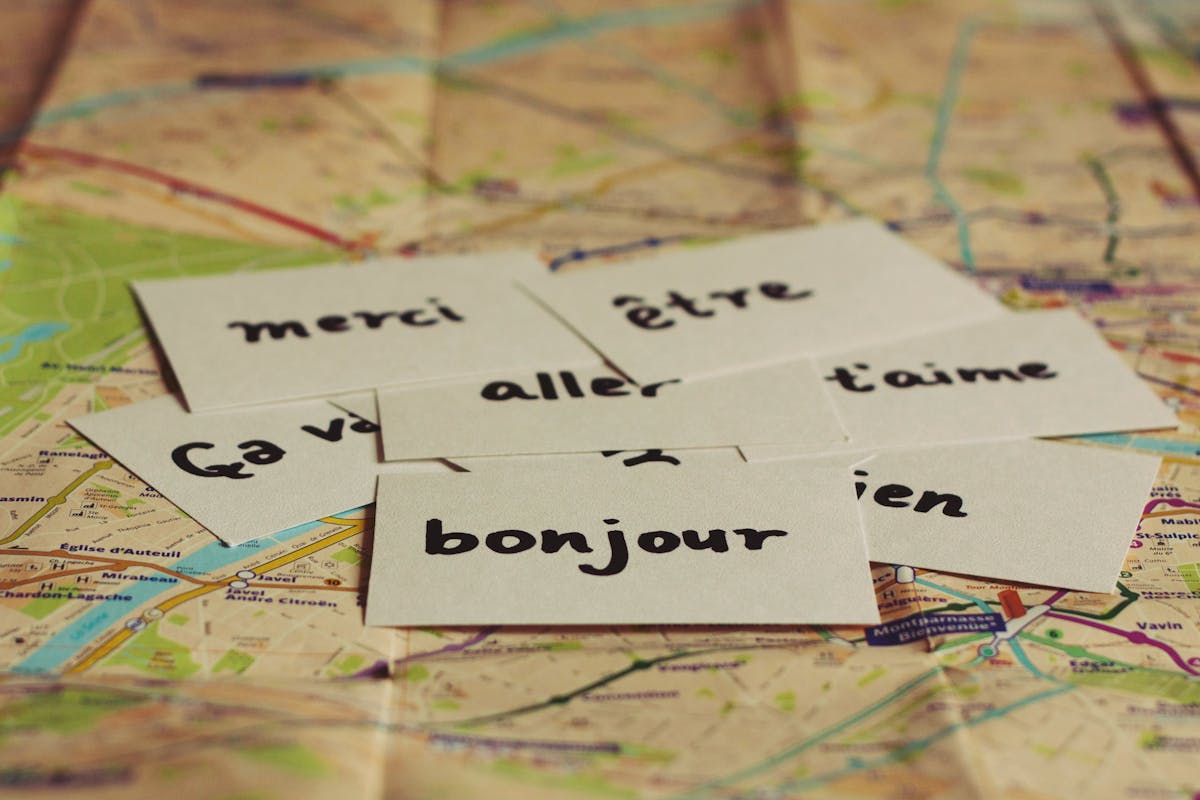 Advance your career, challenge yourself, and meet new people while learning a new language every Friday at Rochambeau during the French Lesson Friday Series! Learn more about this class below and all of the benefits that come with learning a second language.
The Importance of Learning a Second Language
There are many benefits to learning a second language. In today's interdependent world, having the skill to communicate with others allows you to engage with others more meaningfully. Whether planning a big trip or looking to start a conversation with a new neighbor, here are a few ways you can benefit from learning a second language.
In addition to connecting with others, many individuals choose to pick up a second language to advance their careers, challenge their brains, and see the world! While the job market can be extremely competitive, a second language is a useful competitive advantage that sets you apart from your peers. As an added incentive, language skills can also lead to hiring bonuses and increased salaries. Apart from advancing your career, picking up a second language has many cognitive benefits. These benefits include improved memory, problem-solving and critical-thinking skills, enhanced concentration, ability to multitask, and better listening skills.
Now that you understand the benefits of learning a second language decide which language will aid your success and development! Below we list a few reasons why you should learn French and where to start your lessons in Boston!
Why Learn French?
While there are many benefits to learning a second language, you may have trouble deciding which language will be most beneficial to your life. French is one of the many world languages, with over 300 million people who speak French on the five continents; it is the fifth most widely spoken language in the world. Additionally, French is the only language, alongside English, that is taught in every country in the world. As the language of love, learning French is the pleasure of learning a beautiful, rich, melodious language. As an analytical language, French develops critical thinking and structuring thoughts, a valuable skill in discussions and negotiations. Start improving your career options, enhancing your travel experiences, and more by learning French as your second language!
French Lessons at Rochambeau
If you are ready to start learning a foreign language while meeting new people, sampling French fare, and drinking wine, French Lesson Fridays at Rochambeau is the place for you. The French Lessons Friday Series at Rochambeau begins at 6:00 PM in Back Bay. French teacher Madame Mackenzie Abernethy leads these classes. As she leads this class with numerous years of experience, you will have all of the basic tools to navigate and succeed.
How to Sign Up
Are you ready to register for French Lesson Fridays at Rochambeau? To enroll in Rochambeau's French Lesson Friday Series, visit Eventbrite to secure your seat, as space is limited. Each class is $15 and open to the public. Along with the purchase of your ticket, you will be provided a complimentary glass of wine to start the class.
For more information about French Lesson Fridays at Rochambeau or questions regarding our restaurant, please contact us by calling 617-247-0400! We look forward to seeing you soon!
Au Revoir