Host Your Private Holiday Event With Us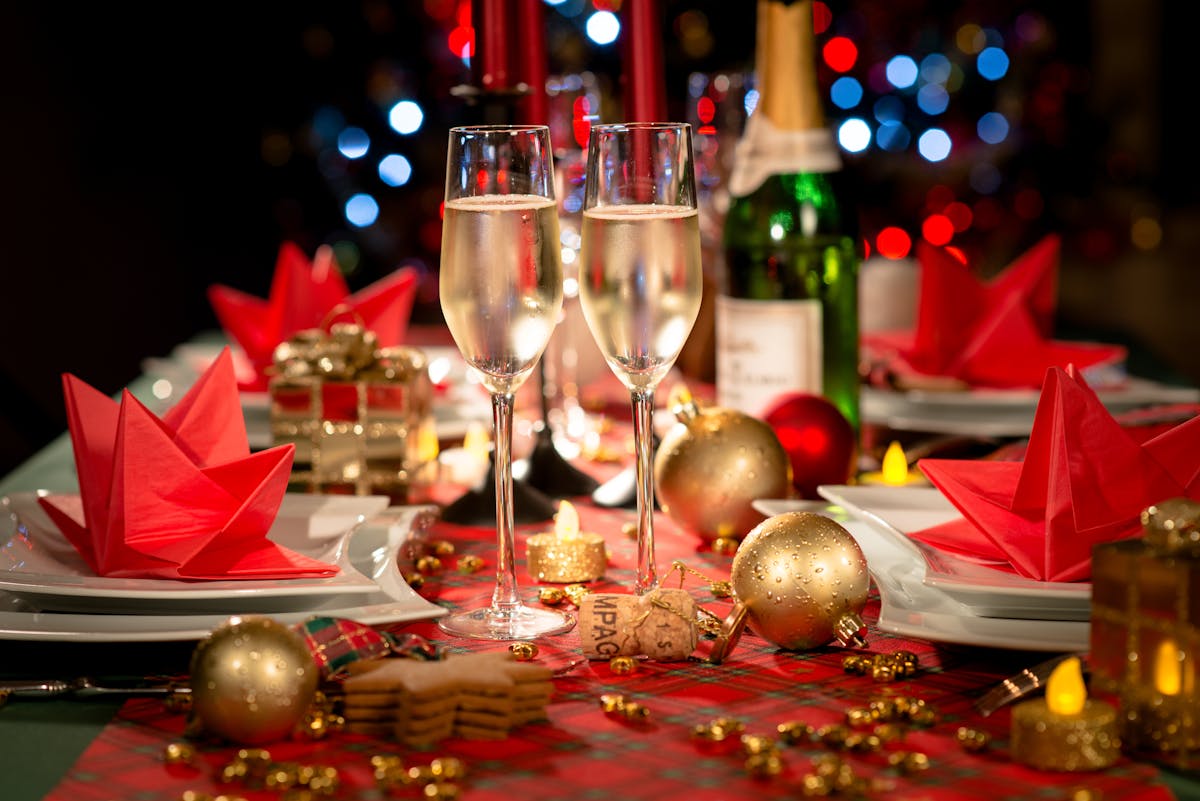 With several levels, two bars, two dining areas, a café, an outdoor patio, and a multi-function private dining room, Rochambeau offers an exceptional layout encompassing two levels, two bars, two dining rooms, a café, and an outdoor patio. This makes Rochambeau the ideal location to host your next private holiday event! Please continue reading to discover what it is like to host your private holiday event with us!
For Larger Groups: The Private Dining Rooms
The Bordeaux Suite at Rochambeau offers an exclusive look into the meaning of private dining in Boston. There is dual-sided access to the Bordeaux Suite with floor-to-ceiling windows overlooking Boylston Street. There is no limit to what you can do with its elegant décor to hold many different types of holiday and seasonal parties! A soundproof partition can also be built between two sections of the space to provide privacy and security. The capacity for the Bordeaux Room is 70 people seated or 100 people for cocktails. The left or right bank capacity is 50 people seated and for cocktails.
For Smaller Groups: The Rosé Table
Located in a more formal corner of our main dining room, the Rosé Table offers guests more. This beautiful space is ideal for smaller celebrations, family gatherings, and much more. It can accommodate up to 12 guests at one long table for meetings. A la carte menu items are available to groups of 12 or fewer, or a limited selection can be pre-selected.
Hosting Your Private Holiday Event
Regardless of which room or table suits you and your guests the best, making this private holiday-themed event can be a great way to celebrate the season. Rochambeau has hosted many private holiday events, from secret Santas to Christmas sweater parties; we have seen it all! We can work with you to accommodate menu selections that best suit the season.
Contact Rochambeau for More Information!
If you're ready to book your next private event with us, be sure to speak with one of our team members today! We are more than happy to help get you accommodated and prepared to celebrate the season of giving with you and your guests! You can get started by calling (617) 247-0400 or filling out a contact form on our website today. We look forward to hearing from you!