Join Us for Thanksgiving Dinner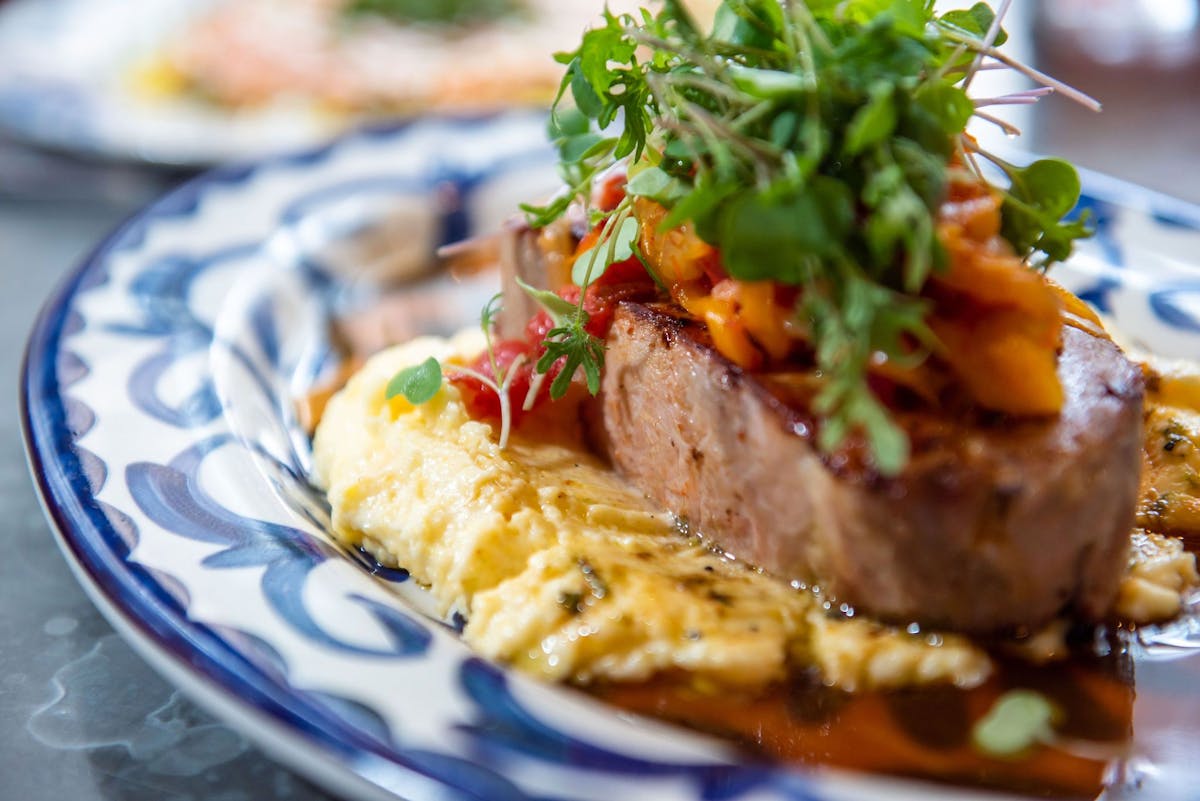 If you're looking for a delicious, French-fare-themed Thanksgiving dinner, you've come to the right place. Rochambeau is providing our clients with a Thanksgiving menu to order from. All dishes were picked up cold, with detailed reheat instructions. The plates are portioned to serve up to 4 people. Please keep reading to learn more about what your selections are!
Appetizers
These appetizers are some of our greatest hits! Our Charcuterie and Cheese Board is prepared with pickled vegetables, preserved fruit mostarda, and grilled sourdough. The Green Salad is curated with apple cider vinaigrette, goat cheese, and dried cranberries. The Butternut Squash Bisque is made with a nutmeg creme fraiche. Finally, the Baguettes are served with a house whipped butter that is to die for.
Turkey & Sides
Here are the following main dishes and their companions to choose from. The Brined & Roasted Turkey is served with natural gravy. The Chestnut Stuffing is made with foraged mushrooms and brioche bread. The Roasted Sweet Potatoes are coated in a maple bourbon glaze. Enjoy our Yukon Whipped Potatoes, Sauteed Green Beans served with crispy shallots and garlic butter, the Roasted Brussels Sprouts with smoked bacon, Potato Gratin, Cranberry Chutney, or Natural Gravy.
Desserts
We also offer two desserts to accompany the appetizers and main courses of your Thanksgiving dinner. Choose from the Apple or Pumpkin Pie to add sweetness to your menu!
Contact Rochambeau To Prepare Your Thanksgiving Dinner
All orders must be picked up on Thursday, 11/24/22, between 11 am - 5 pm at 900 Boylston Street, Boston, MA. We accept all major credit cards when placing your order online, so be sure to have yours handy. Additionally, there will be a comment box where you can inform us of any allergies, special requests, etc. For more information, don't hesitate to get in touch with our team by calling us at (617) 247-0400 or filling out a contact form on our website.