Master Dining Etiquette in the Heart of Back Bay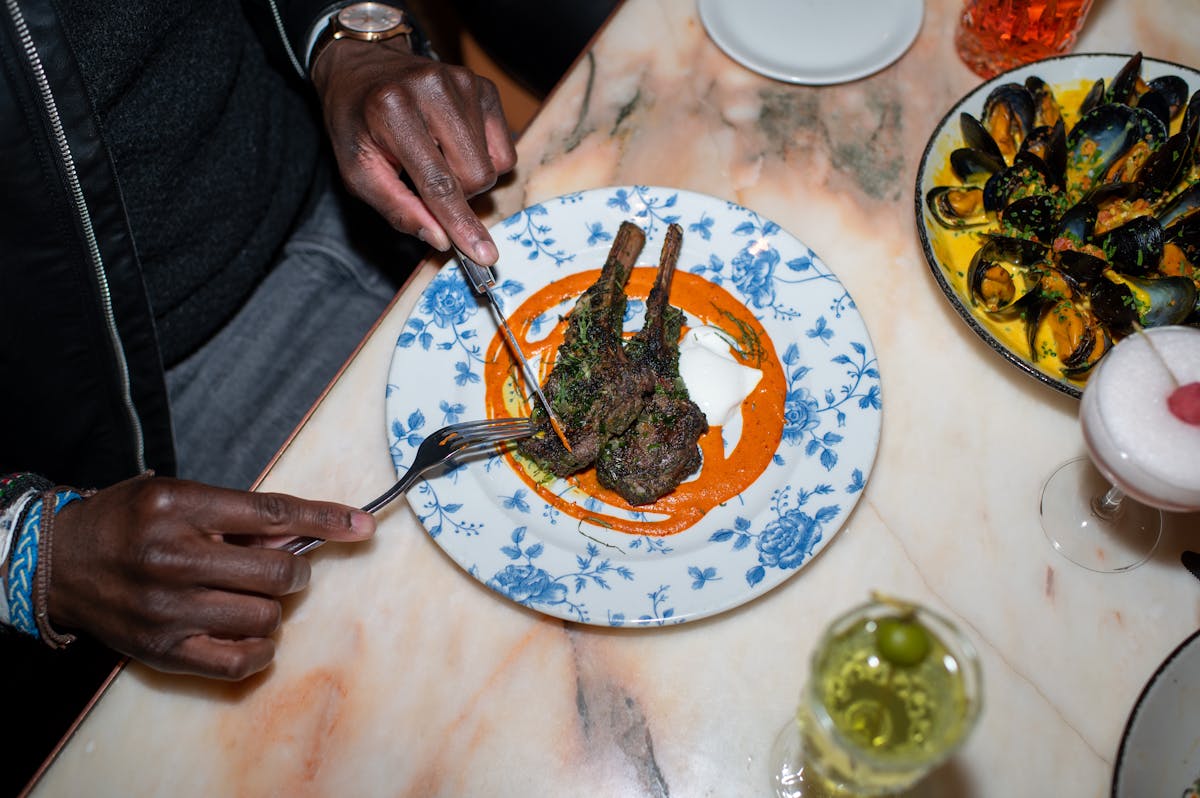 Are you looking to improve your dining etiquette skills and table manners? This August, you can embark on a refined journey of culinary elegance and social grace. At Rochambeau in Boston, we will host a dining etiquette class for those looking to improve their dining skills and actively put their new knowledge to the test over a three-course meal. To learn more about this event and the importance of dining etiquette, continue reading below!
The Importance of Dining Etiquette
Dining etiquette is an essential aspect of social interaction. It is a way to show respect for your host and fellow diners and to make the most of the dining experience. Good dining etiquette can also help you to feel more comfortable and confident in social situations.
Essential Rules and Table Manners
Learning proper dining etiquette and having good table manners affect various parts of your life, including your social standing and professional success, and show others a lot about how you respect your host and other diners. When attending a dining etiquette class, you'll learn the essential rules of dining etiquette and table manners while in an elegant setting. The skills you learn throughout an etiquette class will guide you through the basics, such as waiting for all guests to be seated and served before beginning to eat, to become mindful of your table manners like not reaching across the table, talking with your mouth full, and properly excusing yourself from the table. If you want to make a positive impression in social dining situations, sign up for the dining etiquette class at Rochambeau this August!
Learn From a Professional Etiquette Consultant
When learning the rules of dining etiquette and table manners, you'll want to be taught by an experienced etiquette consultant. At Rochambeau, we welcome Daena Jeanne as our etiquette professional. As a manners and etiquette consultant, Daena Jeanne will assist the class in improving your dining etiquette and impress your future dining companions. Take advantage of this opportunity to learn Daena's expert tips and tricks for navigating any dining situation with grace and ease.
Putting Your Skills to Practice at Rochambeau
This class is not only informational, but it will allow you to put your new etiquette knowledge to the test! While enjoying a delicious three-course meal in the elegant surroundings of Rochambeau, Daena will guide you through the dos and don'ts of dining etiquette, showing respect for others, enjoying your meal with manners, and more!
Practice Dining Etiquette With Daena Jeanne Antonelli at Rochambeau
Whether you want to enhance your professional demeanor or elevate your impression during social gatherings, start by mastering the art of table manners and dining etiquette at Rochambeau in Back Bay. On Wednesday, August 23rd, starting at 6:30pm, you can attend a dining etiquette class led by Daena Jeanne, an experienced manners and etiquette consultant. Take advantage of this opportunity to improve your skills! To attend this class, please reserve your ticket through our website before the start of the event.