Pairing Wine With French Food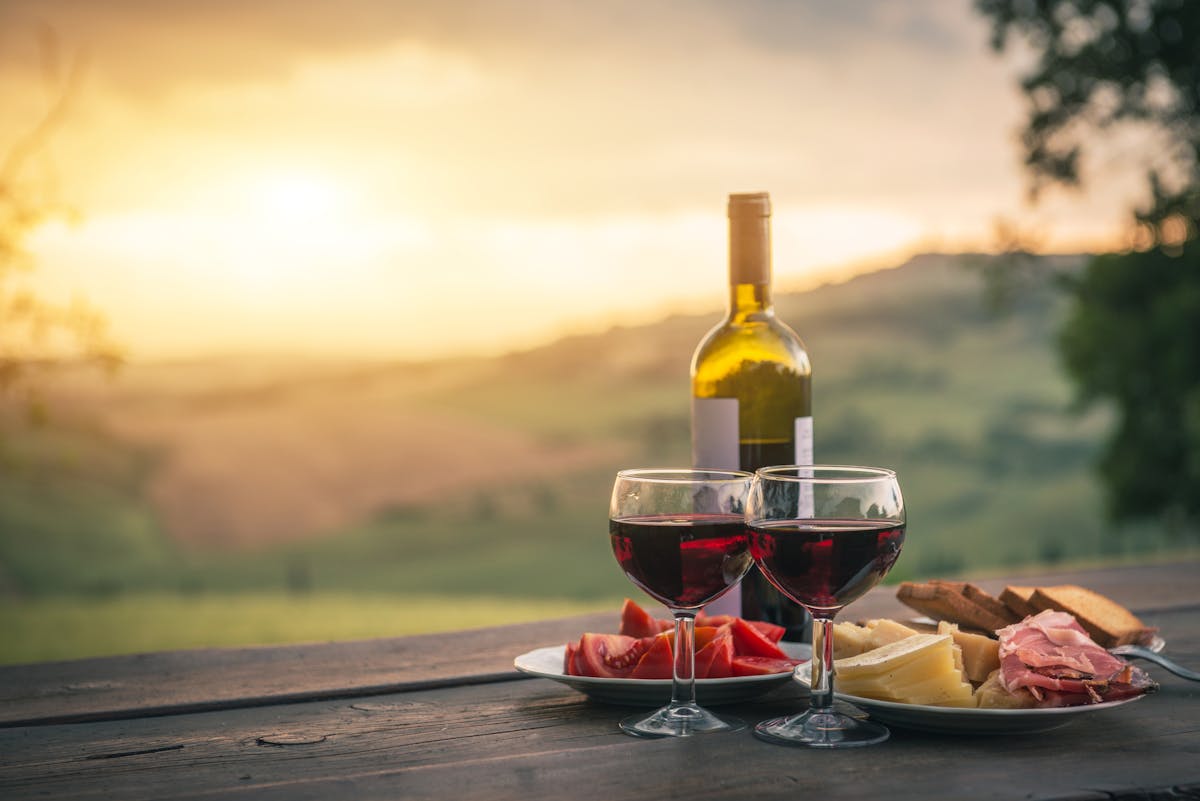 Knowing how to pair different food classes to balance out the taste of a meal is a skill that people learn and being able to pair the right wine to fit each meal is an art that not many have grasped an understanding. In this article, we'll talk about flavors, how to balance them out and pair them with the right wine.
Flavor Pairing Fundamentals
This process involves balancing taste in a meal. Essentially, there are five building blocks: bitter, sweet, salt, acid and fat. Other tastes like Umami (meaty) exist but we're going to keep it simple. How flavor pairing works is if you have something bitter in your dish you'd want to balance it out with the other taste groups. A rule of thumb is the more intense a taste group is, the more intense the other items you're adding to the dish should be.
Wine Pairing Fundamentals
Since wine is fermented and has a low pH, you can generally group it into the acid class but we know this isn't true of all wines. Some wines are sweet and dry and red wines tend to have an almost bitter taste. When pairing wines with meals the taste should either go with the dish (congruent) or contrast it (complimentary).
Pairing Wine With Food Items
Now that we have an understanding of food and wine pairing let's dive into French cuisines and what wines are the best fit. It's important to note that we'll be talking about pairing French meals like lunch and dinner with wine. A typical French lunch or dinner would start with a salad, filled with greens, maybe some nuts and fruit. The main course would either be bread and cheese, a soup or pie and dessert is usually a fruit or some yogurt.
The soup depending on the taste should be paired accordingly;
Creamy soup would go best with an oaky chardonnay

Chile should be paired with red wine

Potato soup can also be paired with red wine variations

Bread and cheese should be paired accordingly.
French cheese is usually paired with a French Beaujolais which is low in tannins and not as bitter as other red wine.
Contact Rochambeau Today!
Pairing wine with any food can be tricky, especially if you're a beginner. If you're still not sure what wine you'd like to pair with your meal you can contact Rochambeau. We're experts at matchmaking meals with wine and over the years we're proud to say we've managed to pair up quite a few couples. If you want to add that extra pizazz to your meal and are overwhelmed by the broad range of choices out there then we're here to help. We have experts who understand the art of wine matching and are just a call away. Give us a call at (617) 247-0400 or fill out a contact form online.