Rochambeau's Wine Patio Party Series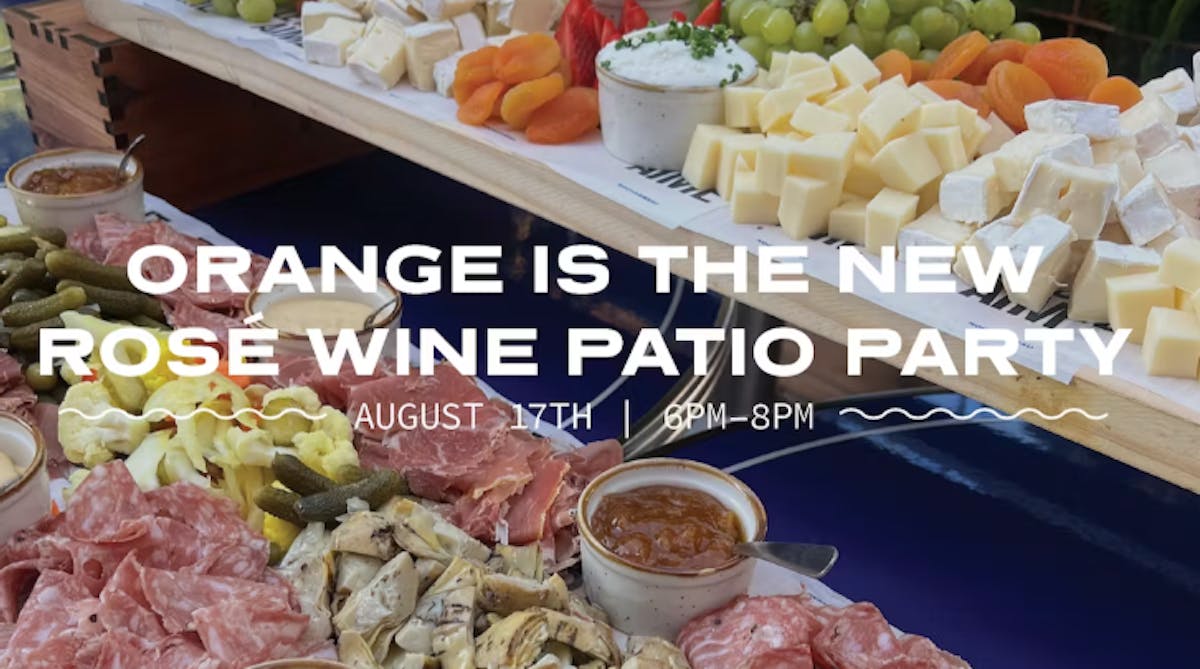 For the remainder of August and into September, Rochambeau will be hosting a Wine Party on our Patio every week! Keep reading to discover the details of each party we're hosting.
ORANGE IS THE NEW ROSÉ
Join us on August 17th for an unforgettable evening of wine and camaraderie at Rochambeau's Orange is the New Rosé Wine Patio Party. Bask in the summer breeze on our outdoor patio as you indulge in a carefully curated selection of rosé wines. Let the vibrant hues of the sunset complement the rich flavors of the wines, creating an enchanting sensory experience.
DINING ETIQUETTE CLASS
On August 23rd, Rochambeau invites you to elevate your dining experience with our Dining Etiquette Class. Beyond the delectable food and wine, this event offers the opportunity to refine your dining etiquette in a relaxed and informative setting. Discover the art of fine dining while enjoying the culinary delights that Rochambeau is renowned for.
CHAMPAGNE & OYSTERS
Mark your calendars for August 31st as we present Champagne & Oysters, a sublime combination that captures the essence of indulgence. Savor the effervescence of champagne as it perfectly complements the delicate flavors of fresh oysters. Rochambeau's outdoor patio provides the ideal backdrop for an evening synonymous with sophistication and delight.
BOUJEE BEAUJOLAIS
September 14th marks the date for Boujee Beaujolais, an opulent Wine Patio Party that promises to be a feast for the senses. Immerse yourself in the extravagant world of Beaujolais wines as the ambiance, the flavors, and the company transport you to a realm of indulgence like no other.
Elevate Your Experience at Rochambeau's Wine Patio Parties
We're thrilled to invite you to Rochambeau's Wine Patio Party Series. Each of our events is a perfect blend of luxury and community. As the sun sets, we want you to create memories on our patio that will last a lifetime. Whether you're a wine enthusiast or seeking a fun evening out, our Wine Patio Party Series caters to all.
Contact Rochambeau for More Information
With intense attention to detail, dedication to culinary excellence, and commitment to creating an inviting atmosphere, Rochambeau provides the perfect setting for an unforgettable evening. Join us for our Wine Patio Party Series and be part of an enchanting journey that celebrates the art of fine wine, gourmet cuisine, and shared moments of joy. Contact us today to discover which Patio Party is right for you! Call us at (617) 247-0400 or complete a contact form online.