Brunch Menu Favorites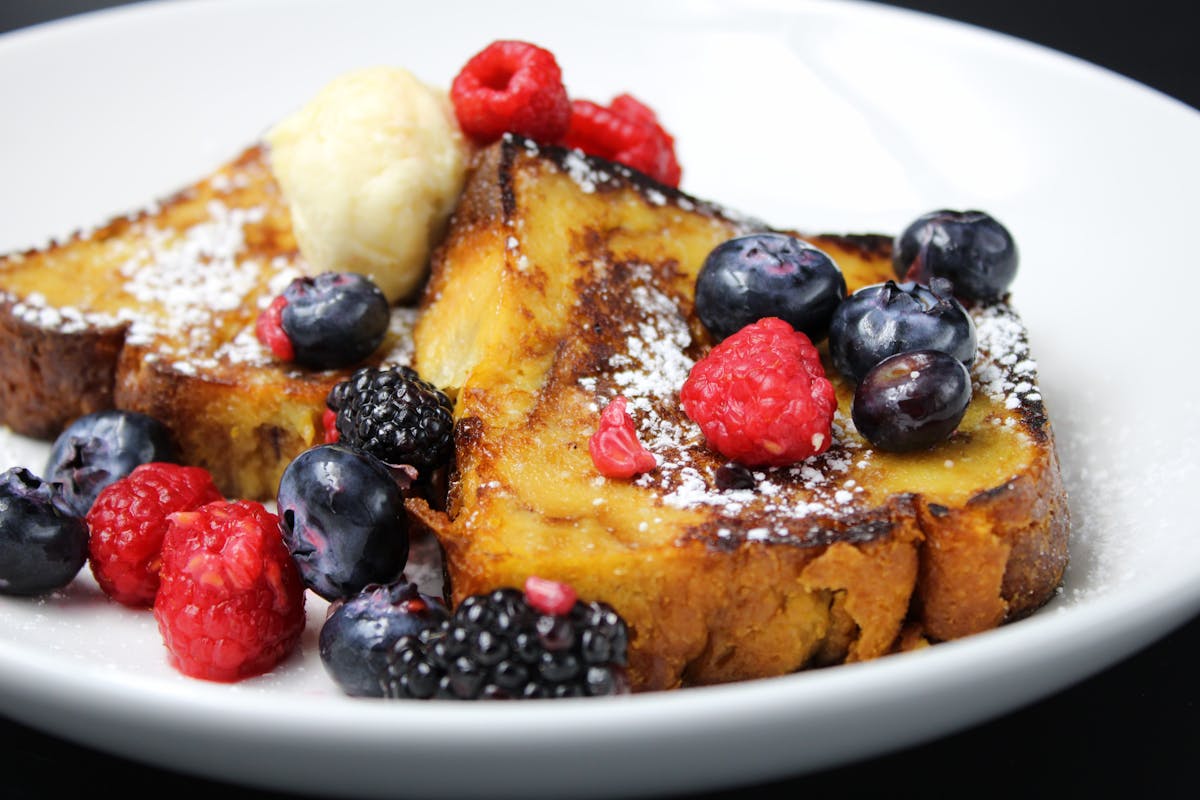 You just can't go wrong with Brunch! At Rochambeau our menu has lots of delicious offerings to choose from that will have you satisfied and coming back for more. Rochambeau is one of the most popular brunch spots in Boston! We are conveniently located near your favorite Newbury street shops and accessible via the MBTA. Making this a great place to attend Sunday Brunch after a morning shopping with friends. Keep reading to see some of our Brunch menu favorites that we wanted to highlight. However, even if we didn't mention something rest assured that everything on our menu is simply delicious!
French Omelette
Nothing is more classic to french breakfast than the french omelet. This varies greatly from American-style omelets and has a much more simple flavor profile. French omelets are cooked at a lower temperature allowing them to develop a soft texture that mimics that of scrambled eggs. Our french omelet is served with a side of your choice of bacon, sausage, or mixed veggies as well as our brunch potatoes, a slice of seven-grain bread, and topped with herbs. If you have never tried a french omelet before put this on your list of must-tries.
French Toast
Everyone knows and loves this brunch staple. For the people who would rather dine in and cater to their sweet tooth, this is just the thing to order. Served with a strawberry maple syrup, and fresh berries, and topped with chantilly cream (french style whipped cream) this dish will not disappoint the sweet lovers at your table.
Eggs Benedict
Eggs Benedict is another brunch staple that can be found at brunch restaurants alike in Boston, but no one does it quite like us. Our eggs benedict is served with 2 eggs poached to perfection with french ham, hollandaise sauce, and a side of brunch potatoes. Add another depth of flavor to the mix and order it with smoked salmon for an extra complex bite.
Brunch at Rochambeau in Boston
Come join us this weekend at Rochambeau in Boston for brunch! Brunch is served Friday-Sunday from 11 am-4 pm, giving you plenty of time to get some shopping and errands done before dining in on a nice meal with friends. Make a reservation today to secure your spot at our weekend brunch today. Explore the rest of our brunch menu in the meantime to see all that we have to offer. You'll find a selection of savory and sweet treats that will be sure to please everyone at your table! We hope to see you at weekend brunch soon. Contact us today with any questions or concerns.