Celebrate Your Birthday in Style at Rochambeau in Back Bay!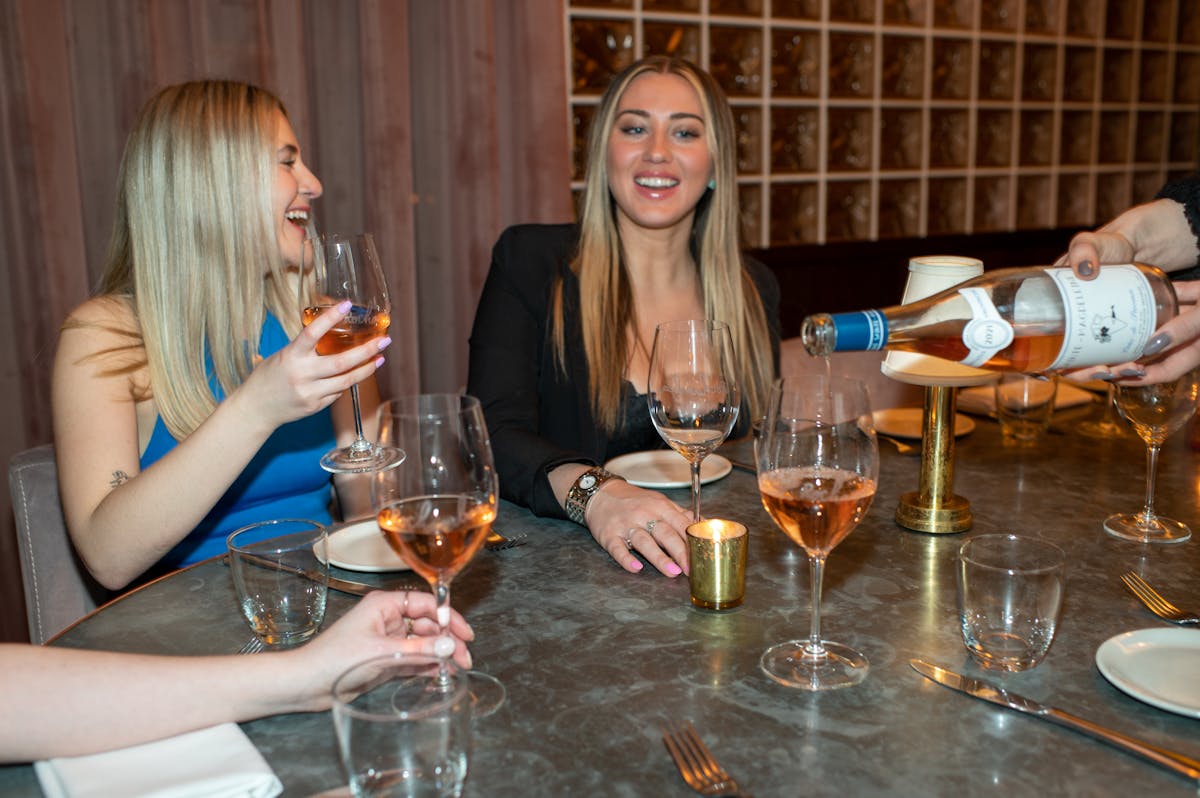 Are you looking for the perfect place to celebrate a birthday in Back Bay? Look no further! Back Bay has many excellent restaurants and bars perfect for any celebration. To elevate your birthday celebration, try out Rochambeau. This classy, elegant French restaurant offers six private dining accommodations to bring your birthday vision to life. Whether planning an intimate gathering with close friends or a lavish celebration with a large group, our venue is the ideal spot to create unforgettable moments. Let us cover all the details while you and your guests indulge in delectable French cuisine and impeccable service.
Back Bay Delights
With our stunning location, delectable cuisine, and unparalleled service, your birthday celebration at Rochambeau in Back Bay will be a cherished memory for years to come. Our commitment to excellence ensures that your special day will be nothing short of extraordinary, from the extensive dinner and reception menus to the craft cocktails and wine offerings!
Exclusive Private Dining Options
With six elegant private dining options available at Rochambeau, you can choose a location within our two-story restaurant that best suits the style and number of guests you intend on inviting. Below are the six dining spaces available to host your birthday party in Back Bay this year!
The Bordeaux Room - Capacity: 70 seated / 120 cocktail
Arguably our most popular private event space, The Bordeaux Suite, offers stunning views with floor-to-ceiling windows overlooking Boylston Street. The suite is located on the second floor and is the definition of private dining. Additionally, the space can be divided into two sections, and the elegant decor allows you to truly put your touch on the space.
The Rose Table - Capacity: 12 seated / 12 cocktail
If you are looking for an intimate birthday dinner party with your closest friends and family, the Rose Table is what you need. This space is a semi-private table tucked away in the main dining room to ensure privacy to enjoy yourselves and adequately celebrate.
Upstairs Dining Room - Capacity: 80 seated / 90 cocktail
Filled with stunning modern French decor, the Upstairs Dining Room offers an airy and bright room with space for guests to stand or be seated.
Bar Lounge - Capacity: 50 seated / 100 cocktail
The Bar Lounge has the best of both worlds, with a centered bar and booths. This event space is perfect for large birthday parties as there is ample space for guests to mingle and sit down.
Street Bar - Capacity: 30 seated / 65 cocktail
The Street Bar is a newly renovated Parisian-inspired full-scale bar with cafe-style seating. With views of Boylston Street and the Prudential courtyard, this space is perfect for a lively private event or intimate dinner party.
The Patio - Capacity: 65 seated / 80 cocktail
As one of Back Bay's largest patios, the ambiance is always flourishing with delicate decor and is surrounded by greenery. This space guarantees a memorable time during the warm weather!
Book Your Private Birthday Party Today!
Make your birthday a truly memorable occasion by celebrating at Rochambeau, our elegant French restaurant in Back Bay. With a luxurious atmosphere, delectable French cuisine, and exceptional service, we guarantee a celebration that surpasses all expectations. Book your private event with us today, and let us create an unforgettable experience that you and your guests will cherish forever. For more information regarding our private event spaces, quotes on events, and private event menus, please fill out our online inquiry form or email Bruna Meister at bmeister@lyonsgroup.com or Dylan Taylor at dtaylor@lyonsgroup.com, and they will be in touch shortly.