Chef's Favorites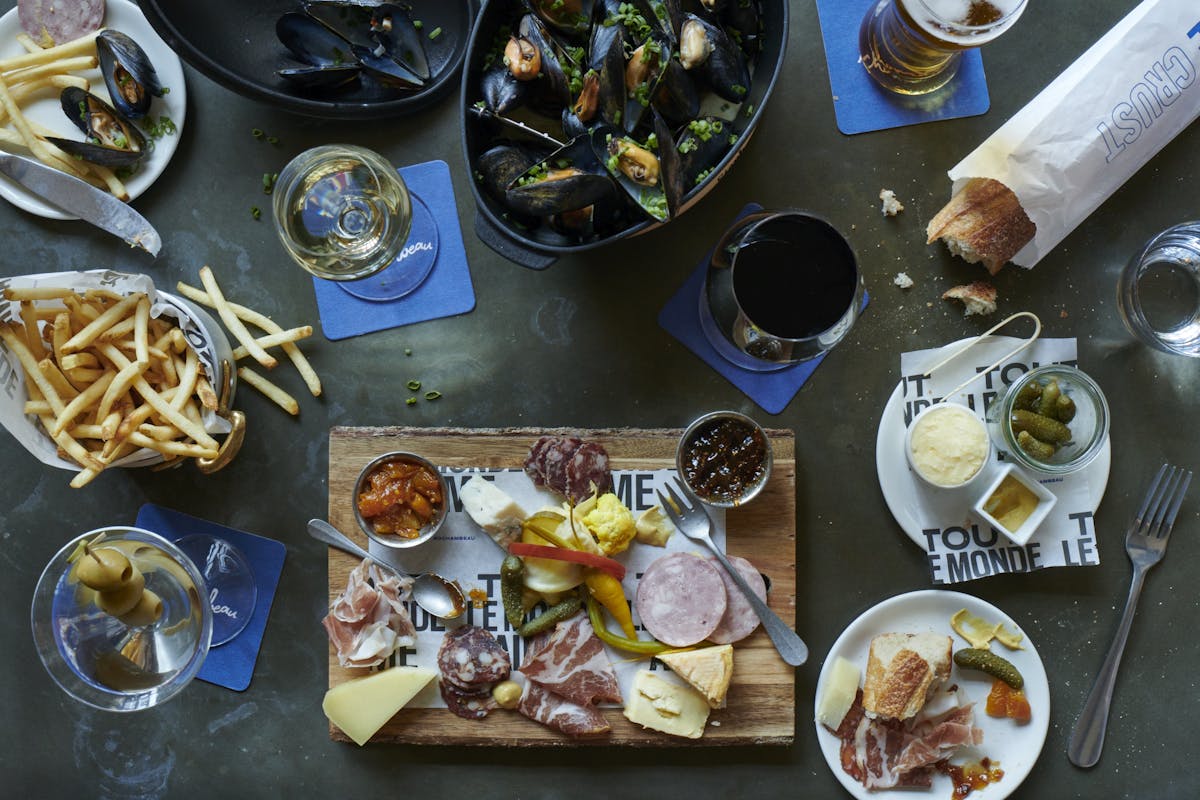 You definitely can't go wrong with ordering anything off our menu here at Rochambeau. French cuisine is so complex and bold! If you are a bit new to french cuisine and need some help deciding on what to order our head chef has taken the time to highlight their favorite items on our dinner menu. Take a look at their favorites below to get a better idea of what you are interested in ordering on your next visit.
Steak Frites
Our chefs prepare at 12oz NY Sirloin is cooked to your liking in a bearnaise and garlic butter sauce! What is not to like about this dish. Of course, it is served with a side of housemade Pommes Frites for an added crunch. Nothing is better than a juicy steak for dinner after a long day. This savory meal will turn you into a big fan of French dining
Wood-Fired Veal Porterhouse
Our woodfired veal porterhouse is a smoky hearty dish served with potato gratin in au Poivre sauce. Au Poivre sauce is a French sauce made with peppercorns, this flavor pairs exceptionally well with the wood-fired veal. The potato gratin adds a cheesy creamy balance to the rest of the meal. Trying a bit of the veal and potato together will be sure to create an explosion of flavors in your mouth!
Cote De Boeuf
Cote De Boeuf is the french take on the classic ribeye steak! This cut of beef is french trimmed which allows for the delicious marbling and flavor typically associated with a ribeye without as much fat. Our steak is served with bordelaise mushrooms, popovers, Pommes Puree, and Brussel sprouts. This blend of flavors gives you the full French experience, it is complex but delicate. This is a common flavor profile to see in French Cuisine.
French Cuisine at Rochambeau
Take a trip to Rochambeau today to experience these, authentic French dishes while you are in Boston! The menu at Rochambeau features each of these chef favorites, as well as a variety of other dishes. Give French cuisine a try and make a reservation today!