Join Us for Our Bordeaux Wine Dinner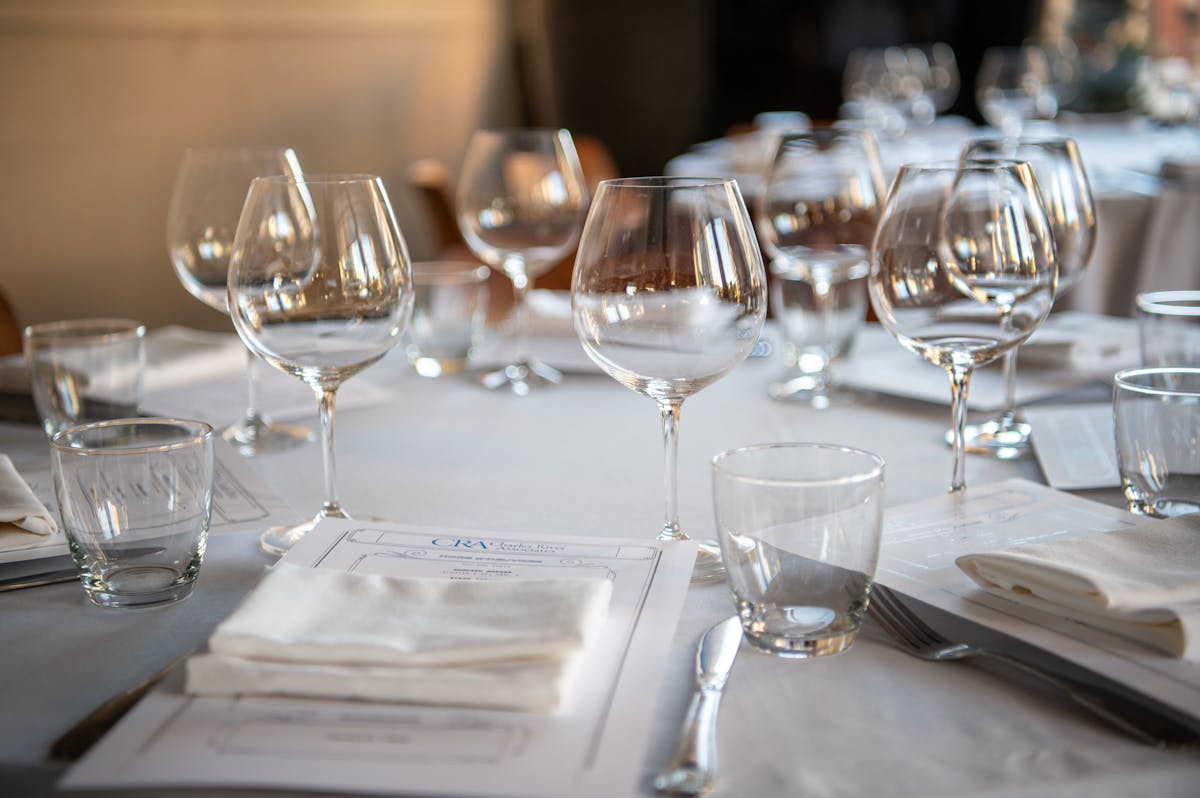 With winter in full swing, what is better than cozying up with a fine glass of Bordeaux in Boston's beautiful Back Bay? Nothing! On Tuesday, February 28th, enjoy a fine 5-course french meal with a proper Bordeaux wine pairing at Rochambeau in Back Bay for a fantastic price of $105 per person.
What is Bordeaux?
Bordeaux refers to a wine from the beautiful Bordeaux region of France. Bordeaux comprises red wines such as Cabernet Sauvignon, Cabernet Franc, and Merlot, all originating from France. Bordeaux is a great wine to enjoy in the winter, with aromas of black currant and plums. At Rochambeau, we offer a fine selection of highly-rated Bordeaux and other french wines. From wine to evenings of fine french cuisine and desserts, you and your guests will love what we offer. Please continue reading below for more information on our winter happenings and to learn more about our Bordeaux wine dinner.
The set menu and wine pairing are as follows:
1st Course
Merlot Poached Hudson Valley Torchon Of Foie Gras
winter fruit marmalade brioche
Chataeu Rieussec Sauternes 2018
2nd Course
Chicken Skin Wrapped Monkfish
Flageolet beans, savoy cabbage, smoked bacon jus
Chateau Auney L'Hermitage Bordeaux blanc, Graves 2018
3rd Course
Consommee Of Beef En Croute
Braised cheek, leeks, black truffle
Domaine Chante Alouette Cormeil-Saint Emilion 2002
4th Course
Grilled Cote De Boeuf
Bordelaise, potato ecrasee, swiss chard
Chateau Calon Segur-Saint Estephe 2017
5th Course
Pear Tart
Armagnac caramel, creme fraiche
Navarre-Pineau des Charentes Vieux Rose
SIP BORDEAUX AND DINE WITH ROCHAMBEAU!
If you have any outstanding questions or would like to secure your spot for our Bordeaux Wine Dinner, please don't hesitate to contact us at Rochambeau. If you can't make it on the 28th, don't fret! We are consistently adding wine dinners to our schedule and have one coming in March 2023! To get in contact with us, please call (617) 247-0400 or fill out a contact form online. We look forward to helping you cozy up this winter and hope to see you at our location at 900 Boylston Street in Boston, MA, soon!