Must Try French Desserts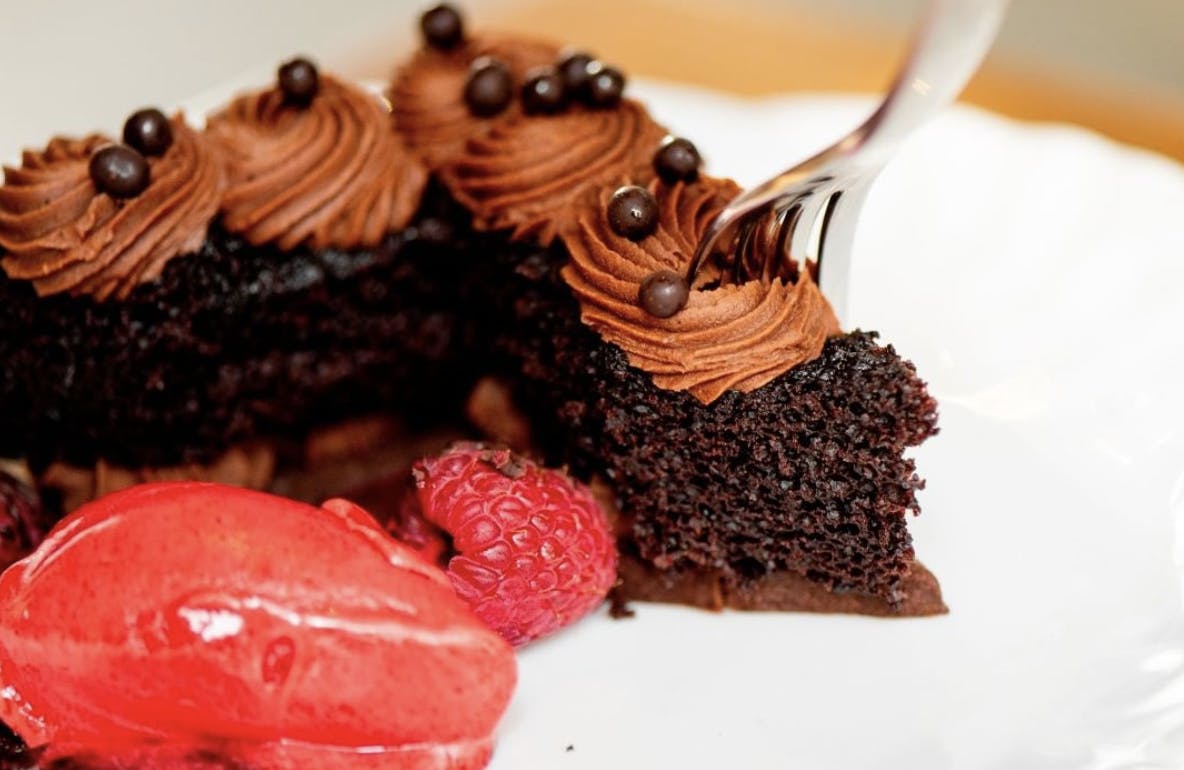 Explore the exquisite world of French Desserts at Rochambeau in Boston! Order at the end of your meal to finish off your evening with a sweet treat! Dinner wouldn't be complete without dessert! Come on by to Boylston St in Backbay to treat yourself to one of our succulent desserts! Check out some of our favorite desserts below to help you decide what to order on your next visit!
Vanilla Creme Brulee
No dessert is as iconic as a French creme brulee. We serve a vanilla creme brulee topped with your choice of fresh strawberries or blueberries. Tap your spoon against the top of its crispy caramelized sugar shell and enjoy the satisfying sound of its crack. Underneath the shell lies a soft smooth sweet custard. The berries provide tartness that perfectly balances out the sweet vanilla custard. This sweet dish is a must-try!
Chocolate Mousse
Looking for something on the richer side? Try out the chocolate mousse for a decadent rich bite after your meal! The light and airy texture is the perfect bite to eat after a large meal. While complex in flavor this classic French dish is made up of just 4 simple ingredients: chocolate, eggs, butter, and sugar. Served with your choice of caramel or vanilla on top for an added depth of flavor.
Profiteroles
This dessert is must try in our books! A soft sweet french pastry similar to that of a cream puff. The pastry is filled with sweet vanilla ice cream filling. This can be eaten as is but it can also be served with a coating of chocolate sauce to take this dish to the next level! This dessert is perfect to share! Try out with friends on your next visit!
Dessert at Rochambeau
Visit Rochambeau today to try these delicious, French desserts on your next trip to the city! The dessert menu at Rochambeau features each of these classic French desserts and a couple of other sweet treats. There's sure to be something that satisfies everyone's sweet tooth at Rochambeau! Make a reservation today