Where Did Charcuterie Boards Originate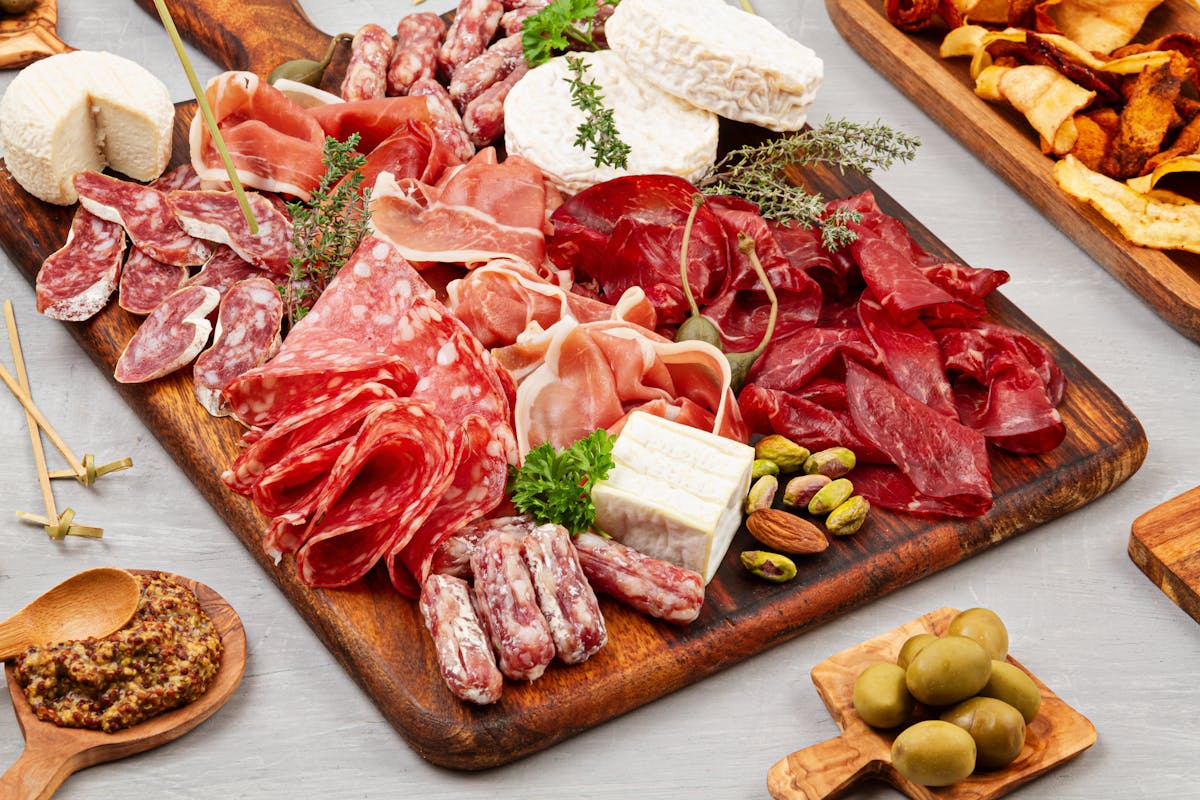 As the phrase charcuterie has taken over the world, Rochambeau is pleased to help you through these difficult times by reviewing the history and differences and presenting our unique spin on the dish. Over the years, it has expanded to include more than cured meats. Continue reading about charcuterie boards and visit Rochambeau in Back Bay to try ours!
The History of Charcuterie Boards
Cheese has been around for centuries. However, the art of charcuterie and cheese boards stems from France. While charcuterie is a fancy word for cured meat, the actual French translation is flesh cooked. The idea of cooked flesh sounds terrifying, but these words are dated back to the 15th century when people used every last bit of meat. Using all portions of the reduced animal waste while adding salt, herbs, and spices resulted in a truly delicious, perfectly preserved product.
The Difference Between Cheese & Charcuterie Boards
While you may find charcuterie on a cheese board and vise vera, these terms are not interchangeable. Charcuterie boards focus solely on various types of charcuterie(cured meats). While cured sausages like salami might be the most familiar, charcuterie can take many forms. From prosciutto and chorizo to coppa, this board will take on any variation of dried meat necessary to meet the designer's vision.
Cheese boards are all about the cheese. In its simplest form, a cheese board may contain a selection of cheeses, crackers, and bread to pair with honey, jams, or mustard. However, a cheese board may become more elaborate if the designer adds slices of cured meat, condiments, and nuts that pair nicely with the selected cheeses. The idea of these boards is to meticulously pair each item on the boards and complement the other.
Charcuterie & Cheese Boards in Boston
At Rochambeau, we bring unique French cuisine to the city of Boston. Among our suburb menu, we have created our spin on charcuterie and cheese boards. Upon visiting our restaurant in Back Bay and ordering our board, our staff will serve you a substantial selection of meats and cheeses. Features pate de champagne, duck rillet, jambon de Bayonne, and a special cheese selection chosen by our chef.
Contact Rochambeau today and make a reservation. To make reservations, please call (617) 247-0400 or book one online. We look forward to hosting you soon!