Discover Muscles, Oysters, and Other Seafood in Boston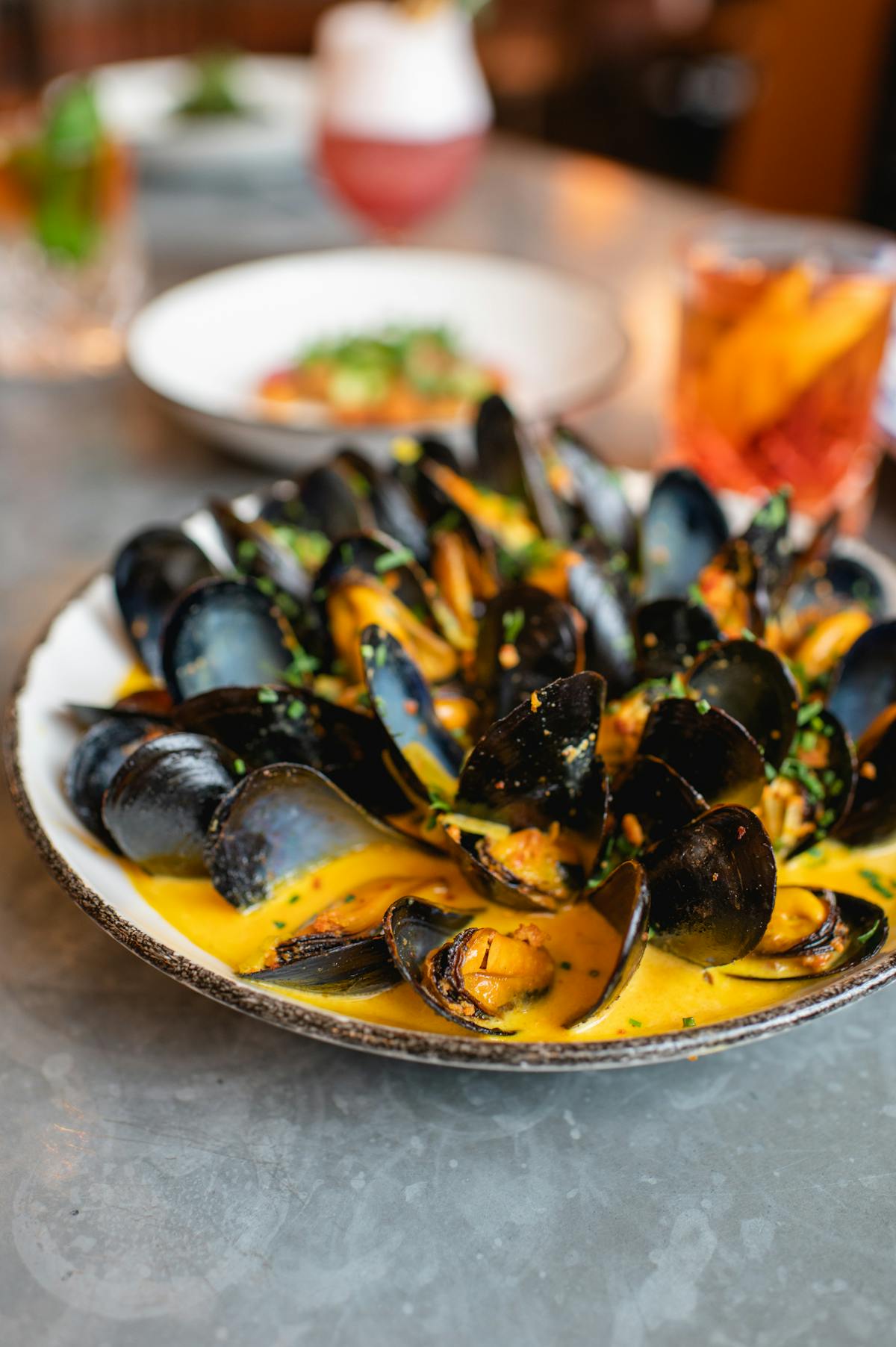 Boston is a city renowned for its seafood culture. From classic lobster rolls to clam chowder, Boston has a lot to offer for seafood enthusiasts. Join us as we explore the seafood scene in Boston, focusing on Rochambeau, a French restaurant in Back Bay offering an impressive seafood selection. So, whether you're a seafood lover or just curious to explore the city's culinary delights, let's dive into the ocean's bounty and discover Boston's best seafood!
The Seafood Scene in Boston
Boston is a city that takes pride in its seafood culture. From lobster rolls to clam chowder, Boston has a lot to offer for seafood lovers. The seafood scene in Boston is not just limited to these two classic dishes, but it offers a wide variety of seafood options. Rochambeau in Back Bay has everything seafood enthusiasts want, from oysters, muscles, and scallops to shrimp, crab, and lobster cocktails! Take a look at our dinner menu today and pick out your favorite seafood dish!
Types of Seafood to Try
Regarding seafood, Boston's culinary scene is an absolute delight for foodies. From the classic New England classics like lobster rolls to fresh oysters, the seafood options in Boston are endless. But if you're looking for something beyond the classics, consider trying some of the lesser-known types of seafood. Some options to try include:
Marseille Style Mussels
Another popular shellfish, mussels, are often steamed or boiled and served with a flavorful broth or sauce. They're a great source of protein and nutrients, making them a healthy choice for seafood enthusiasts. This dish at Rochambeau arrives with calamari, melted fennel, tomato nage, and a saffron rouille.
Day Boat Scallops
These sweet and tender mollusks are a real treat for seafood lovers. They can be served seared, grilled, or fried and are often paired with various sauces and sides. The Day Boat Scallops at Rochambeau feature a clam chowder veloute, crispy jambon de Bayonne, and parsley pistou.
Lobster Frites
Lobster frites is a decadent and delicious dish combining two of Boston's best things: fresh lobster and crispy French fries. At Rochambeau, this dish consists of a 1.5lb pan-roasted lobster drizzled with fine herb cognac butter and garnished with fresh herbs.
Pairing Seafood with Fine Wine
Pairing seafood with the right wine can elevate your dining experience. Rochambeau's sommeliers have carefully curated a selection of wines that pair perfectly with their seafood dishes. For example, the Marseille Style Mussels can be paired with a light and crisp white wine like Muscadet, while the Day Boat Scallops can be complemented with a full-bodied Chardonnay. And if you're indulging in the decadent Lobster Frites, a glass of sparkling wine or Champagne can be the perfect accompaniment. Don't be afraid to ask the staff at Rochambeau for wine recommendations to enhance your meal, or take some time and review our extensive wine list in advance!
Dive Into Rochambeau's Seafood Scene
Are you feeling inspired to savor the flavors of the sea at Rochambeau this Fall? Don't wait to embark on this culinary journey featuring fresh shellfish and seafood with divine wine pairings to elevate your meal! Whether you are a seafood enthusiast or a first-time explorer, there's something on Rochambeau's menu to intrigue your adventurous side. Make your reservation at Rochambeau in Back Bay today by calling (617) 247-0400 or booking a table through our website. We hope to see you join us soon and celebrate the ocean's bounty and freshest catches in Boston!