French Fare for the Holidays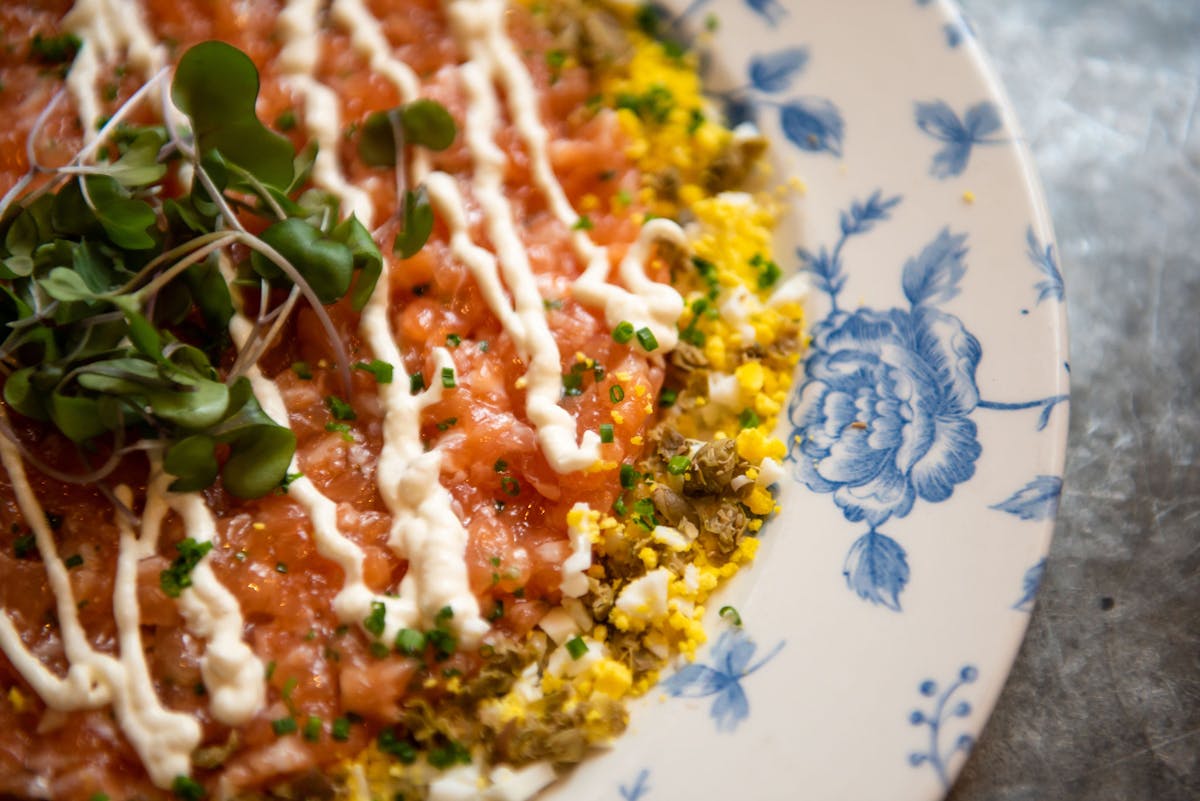 Whether you have French heritage or just particularly enjoy the cuisine, the holidays are the perfect time of year to enjoy some French fare. From delicate pastries to hearty entrees, French food is a fantastic treat to share with family and loved ones. These are some of the best French dishes for celebrations, large or small, during the holiday season and beyond. Follow along as we share some of our favorite French Fare!
Charcuterie
Everyone loves a good charcuterie board, but you can add an unexpected French flair for special holiday occasions. Along with the typical meats, cheeses, nuts, and dried fruits that are typically included on a charcuterie board, consider including French classics such as puff pastries, pâté, or foie gras to the spread.
Croquettes
Croquettes are a delicious treat to snack on before the main meal. Crunchy on the outside but soft on the inside, these breaded and fried concoctions make for an excellent vessel for many flavor combinations. Serve with a béchamel or other dipping sauce to complete the dish.
Cassoulet
This traditional stew is the comfort food of French cuisine. The beauty of preparing a cassoulet is its versatility. You can choose a seafood version or meats like pork or sausage. Add in some beans and top with breadcrumbs before serving for a dish that can serve as a starter or an entire meal.
Trou Normand
The mark of an authentic French meal is le trou Normand. This tradition entails taking a break from the main courses of a meal to make room for more food. It's done by pouring brandy over sorbet, which is said to help move digestion along so you can continue eating without discomfort!
Bûche de Noël
Also known as a yule log, this dish is the perfect dessert for any holiday meal. Not only is bûche de Noël delicious, but it is made to look incredibly festive as well. A typical yule log is made from a thin layer of cake that is spread with some sort of filling and rolled into the shape of a log. It is then topped with frosting or ganache and decorated to give the appearance of a natural log.
This fun and cheery dessert is a tasty way to celebrate French tradition. While they can be made at home, it can take some practice. If you aren't up for making it yourself this year, check out your local French bakery, as they'll indeed have some on hand!
Let Rochambeau Do the Cooking
If you haven't mastered French cuisine or want to take some stress out of the holiday season, Rochambeau has your holiday cooking covered. Whether you're looking to enjoy one of these French treats or one of our many other classic dishes, you can't go wrong with French cuisine during the holiday season. Contact Rochambeau to get your order started today!