Get Ready For Fall with Beer, Cider, & Seltzer!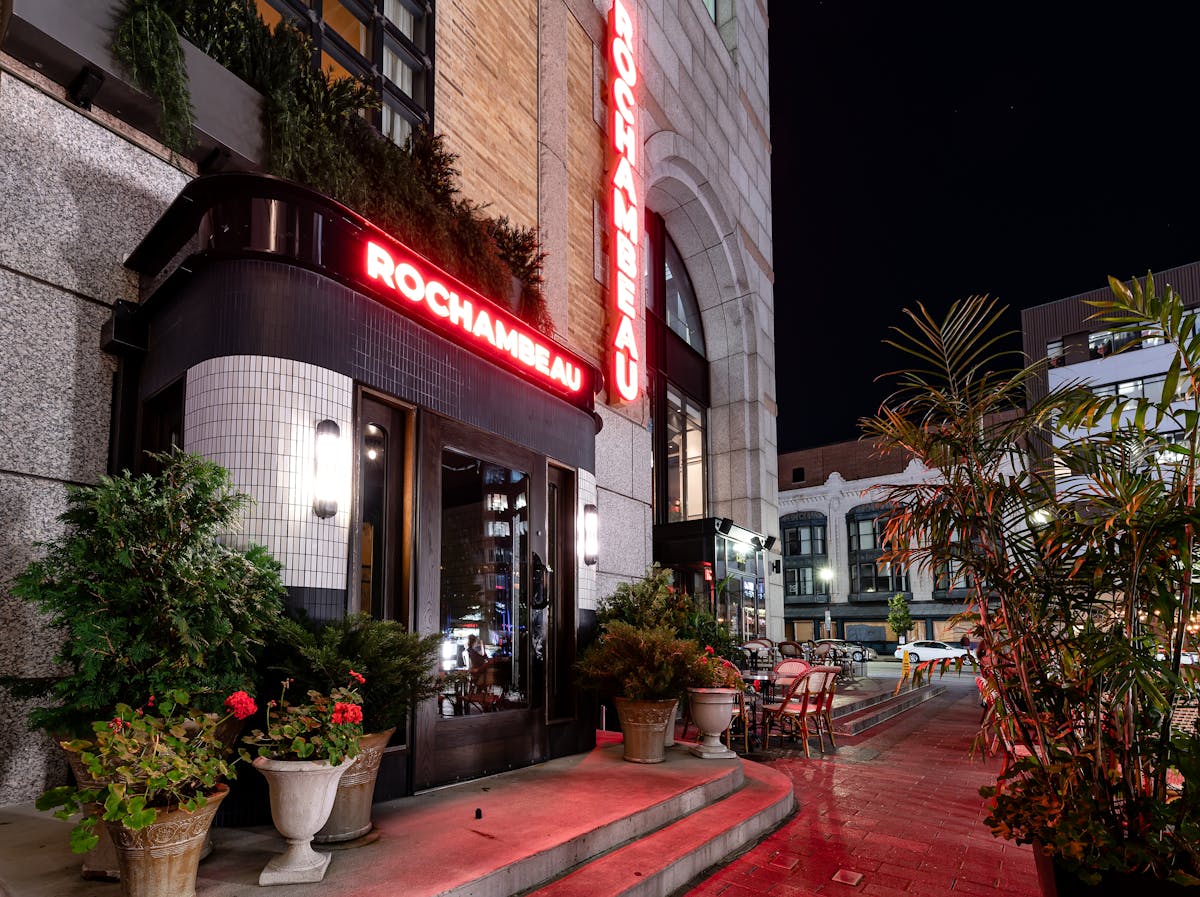 Is there a better way to prepare for fall than starting with your French favorites and ciders? The simple answer is no. At Rochambeau, we take fall seriously by creating special events like our Harvest Wine Dinner and altering our menu to display our fall french cuisine! However, let us start by displaying our favorite draft beer, Cider, and seltzers!
Why Draft?
We select draft beer, Cider, and seltzers due to the freshness it acquires over a bottle or canned option. Keeping our selection of drafts provides a fresher, tastier version of the beverage as it is stored at the proper temperature, and the pressure is maintained throughout delivery.
Beer
Our draft beer selections offer five selections of endless flavor. From local and imported selections of German-style Kolsch to year-round IPAs that balance tropical bliss and pleasant bitterness, we have a selection that you will surely love. Visit Rochambeau today and decide which draft beer is your favorite!
Cider
Are you looking for Cider on tap? Rochambeau offers a selection of Cider from Artifact Cider Project. The Artifact Cider Project produces rule-breaking Cider; every Cider is different, with a different taste for a different occasion. Look for our option of Cider; Wild Things from the Artifact Cider Project. This is a juicy and tart cider made from 100% macintosh apples. Additionally, check out our canned ciders like our Aval artisanal cider and Downeast Cider to jumpstart your fall celebrations!
Seltzer
Alternatively, seltzers are a great treat to get you in the fall mood. Although these options are not on tap, we offer canned Arctic Chill. Arctic Chill is a bubbly, light alcoholic seltzer option that Polar has been perfecting for generations. Visit Rochambeau to indulge in this bubbly treat!
Enjoy Your Fall Favorites At Rochambeau!
With our fall beer, ciders, and seltzers, visit Rochambeau for exceptional French fare! From brunch favorites to evenings of fine french cuisine and desserts, you and your guests will love what's offered. For more information on our fall happenings or to make a reservation, please call us at (617) 247-0400! We look forward to serving you soon!