Outdoor Dining at Rochambeau in Boston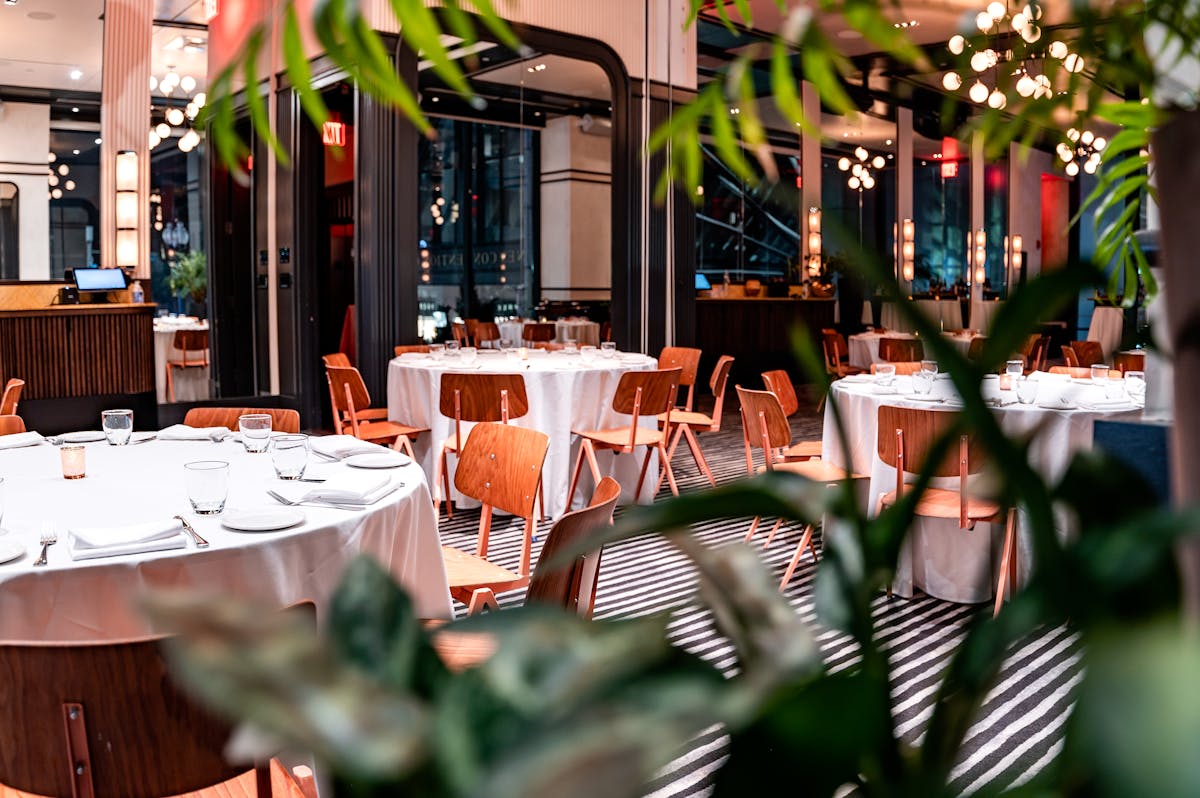 Now that the cold dreary days of New England winter are behind us our door dining has returned to Boston restaurants alike. You're in luck because Rochambeau has opened up our gorgeous outdoor patio space! Relish in this small taste of France right here in Boston. Enjoy the bites of France outside in the Parisian dining space and get mentally transported to Paris. Delight in the outdoor dining experience that we have to offer here at Rochambeau we promise you won't be disappointed! We are sharing a few of the dishes you should order while dining out to truly get the Parisian experience.
Starters
There are a few starter dishes we think would be perfect to give you the authentic french experience while dining at our outdoor patio! These decadent dishes are great to share with friends! Start off your meal with a charcuterie & cheese board for the table. Our charcuterie boards are served with the finest French cheeses and cured meats. In the mood to try something more on the adventurous side? Order escargot for the table! Our escargot is served with rich garlic butter and crispy toast, definitely a must-try for those who are new to French cuisine.
Mains
Seafood is best enjoyed on a warm day! Order the grilled swordfish on your next trip to our outdoor patios! This dish is served in a green curry sauce with black rice, trumpet royals, snap peas, and pickled chilis. In the mood for a different kind of fish? Might we suggest ordering the roasted cod? This dish is prepared in a bright persillade sauce with vermouth broth, linguica, and a shellfish ragout.
Dessert
Outdoor dining calls for refreshing desserts and what's more refreshing than ice cream! Order our profiteroles on your next visit to end your meal off on a sweet note. For those who haven't had them before profiteroles are composed of a french pastry filled with creamy vanilla ice cream and topped with rich chocolate sauce. If you aren't in the mood for ice cream we suggest trying the white peach parfait. This is another dessert that will be very enjoyable on a warm day. The sweet white peach parfait is topped with candied walnuts, honey strawberries, and basil for an added bite of flavor.
Outdoor Dining at Rochambeau
Get transported to the streets of Paris when you dine at our outdoor patios at Rochambeau. We are excited to be able to give the residents of Boston a taste of an authentic Parisian evening. We hope to see as many guests as possible this season. Take a look at the rest of our menu to see all that we have to offer and be sure to make a reservation to secure a spot on our patio! We look forward to seeing you soon.